Listing results of Local Business and Services.

filter
210 Results in category Automotive
Car Pride AUTO SPA is a state of the art auto detailing spa & car wash. Using the latest and most advanced car wash tunnel equipment.
Oakville Porsche dealership servicing the Greater Toronto Area, Oakville, Burlington, Hamilton, Milton Ontario Canada. Selling Boxster, Cayman, 911, Cayenne, and Panamera series Porsche vehicles. Check out our online inventory.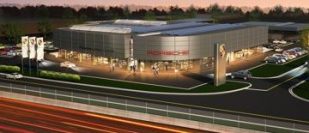 2250 South Service Road West
Oakville, Ontario L6L 5N1
Canada
568 Argus Rd
Oakville, Ontario L6J 3J3
Canada
2456 Royal Windsor Dr
Oakville, Ontario L6J 7Y3
Canada
215-345 Lakeshore Rd E
Oakville, Ontario L6J 1J5
Canada
1079 Speers Rd
Oakville, Ontario L6L 2X5
Canada
Active Green & Ross Tire & Auto Centre
in Automotive
667 Fourth Line
Oakville, Ontario L6L 5B5
Canada
2172 Wyecroft Rd
Oakville, Ontario L6L 6R1
Canada
427 Speers Rd
Oakville, Ontario L6K 3S8
Canada
407 Speers Rd
Oakville, Ontario L6K 3T5
Canada